Another first-generation Warhawk is Cassie Parrell, a music education student from Black Earth who is currently studying abroad in Maynooth, Ireland. Cassie has made the Dean's List four times, was a member of the Hawk Squad — a leadership position that serves as a resource to new students and family members — and played with the Symphonic Wind Ensemble. Not having close family members who could help her navigate the complexities of higher education such as the FAFSA was initially hard for her, but over time she came to appreciate that she was able to chart her own path and become a much more organized person along the way.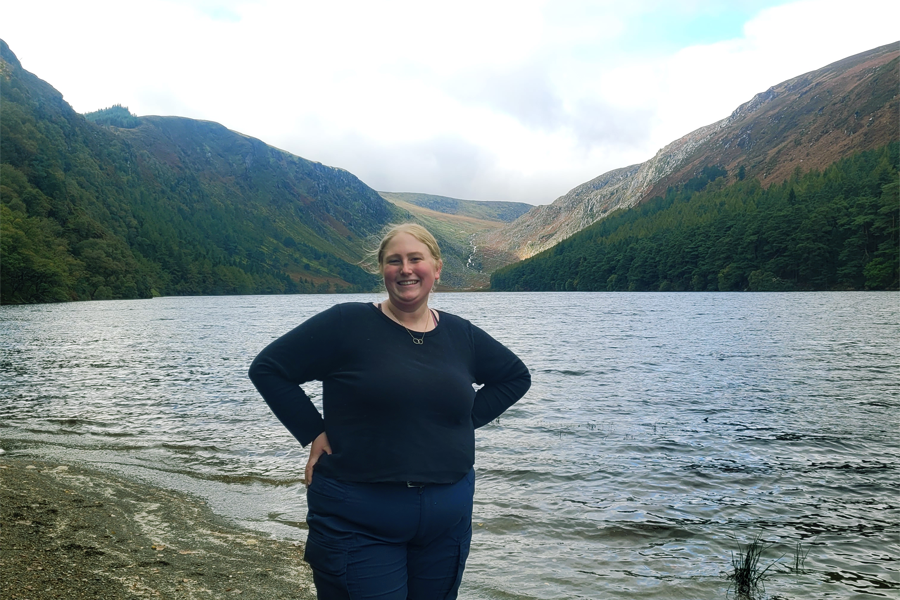 "Having to do everything myself made it clear I was all on my own," said Parrell. "Coming to campus from a small town, it was eye-opening to see the different kinds of people. And the reality is everyone has their own path, everyone has their own story."
The senior, who will be doing her student teaching in the spring, plans on teaching middle school band and then continuing in graduate school to earn a degree in higher education leadership.
"Working as a peer mentor and a Hawk Squad member opened my eyes to helping students transition to college," she said. "And to the importance of working with parents. College opened my eyes to career paths I'd never seen."
The First-Year Experience Program at UW-Whitewater, which manages the Hawk Squad Program, Learning Communities and transition programs like the student orientation program, SOAR, Warhawk Welcome and New Student Seminar, leads the way in setting all students up to be as successful as possible at UW-Whitewater. Targeted support for first-generation students includes a number of precollege programs, which provide the support, enrichment and inspiration that helps them strive for and achieve postsecondary access, and the King-Chávez Program, where up to 65% of students are first-gen.
"The King-Chávez Scholars Program is so valuable because it uses a peer-to-peer mentoring model, where the student mentors themselves are first-generation," said John Dominguez, program director. "Having a mentor who has been through what you are going through and can understand, can make all the difference."
On the Rock County campus, the TRIO Program serves 150 first-generation students, providing an extra level of academic advising and tutoring in core subjects. Tricia Clasen, dean of the College of Integrated Studies on that campus, is a first-generation student herself and brings that perspective to her predominantly first-generation students.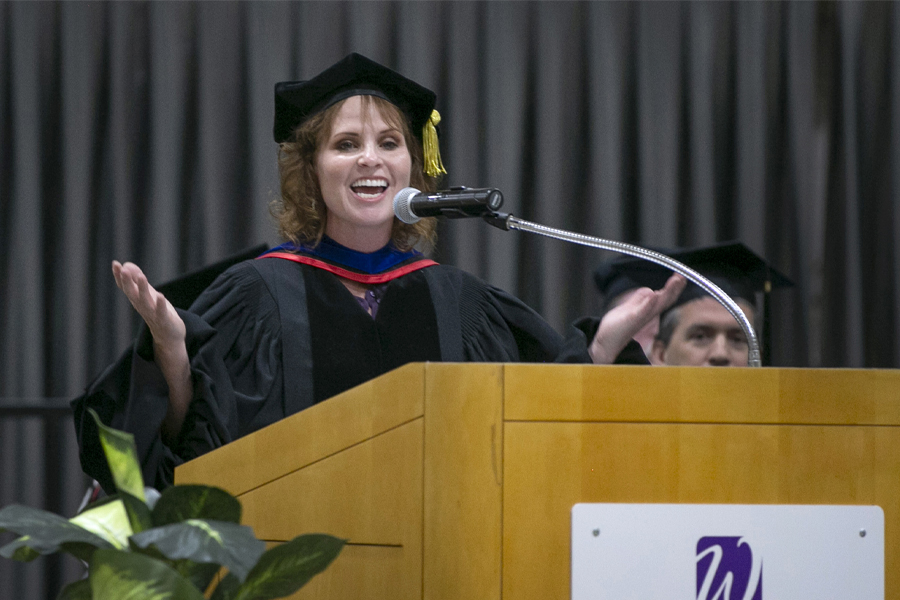 "Being the first to do anything can be scary and overwhelming. It takes courage and resilience. That's no different for first-generation college students who have to learn to navigate applications, financial aid, course selection, new vocabulary, and a whole college culture," Clasen said.
"I'm proud of all our students for overcoming challenges to be successful students, but I'm especially impressed by the ways in which the first-generation students on the Rock County campus not only get through college, they thrive. I've watched students go from fearing they won't make it through a semester, to becoming student government leaders, club presidents, and even peer advisors/mentors. They are the trailblazers of their families, cutting a path for generations to follow and flourish."
The national First-Generation College Celebration is organized by the Center of First-Generation Student Success. According to the center, today 1 in 3 undergraduates in the U.S. — nearly 5 million students — identify as first-generation. Compared to legacy student peers, first-gen students have fewer financial resources ($41,000 median parental income vs. $90,000), pursue college-level education at lower rates (72% vs. 93%), and attain four-year degrees at lower rates (20% vs. 49%).
To the UW-Whitewater students who are first-generation and those who supported them along the way, Chancellor King has some advice.
"Be first, be proud," he said. "Recognize your achievement, celebrate your success, and serve others."